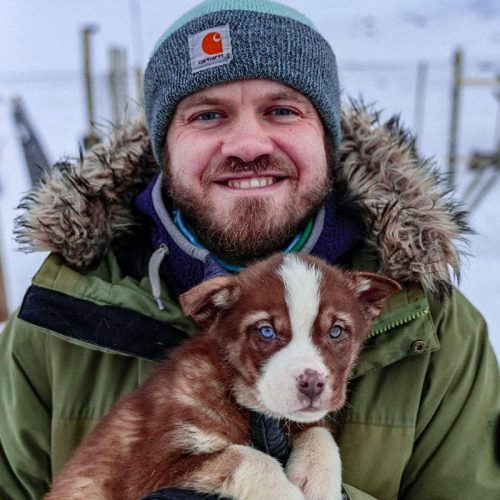 Guide at Green Dog Svalbard A/S
After graduating on University I was spending long hours in office working for big construction companies, but I knew that I don t want to live my life like this. So I started to travel around the world. After 5 years and 40 countries I got to Alaska and saw a sleddog – it was the end of life I used to know.
I stubbornly applied in all kennels around North America, stating that I m the best musher who has never been dogsledding. Big surprise for me was that I actually got a job and started to run doggies in Canmore, Alberta – Canadian Rockies. During the winter I realized that I want to become better dog musher/handle so I applied all around Europe and got job in Svalbard.
I absolutely love Svalbard and Greendog. Best experience in my life is to live and work with my pack of 30 dogs in High Arctic all year around. It is wild, it is beautiful and it is fun.
Just join us for ride to see with your own eyes.
Days were going so fast and now it is already almost 2 years and I m happy and proud to be part of company like Green Dog. For us it is not job, it is lifestyle and pure passion to create experience which will stay with our customers for lifetime.